We can also cut and build decorative items to place on your lawn or in your garden! Custom metal signs, Custom plant hangers, custom yard decorations, & custom lawn ornaments. We can do custom metal silhouettes of anything you may want. Give us a call to discuss your ideas.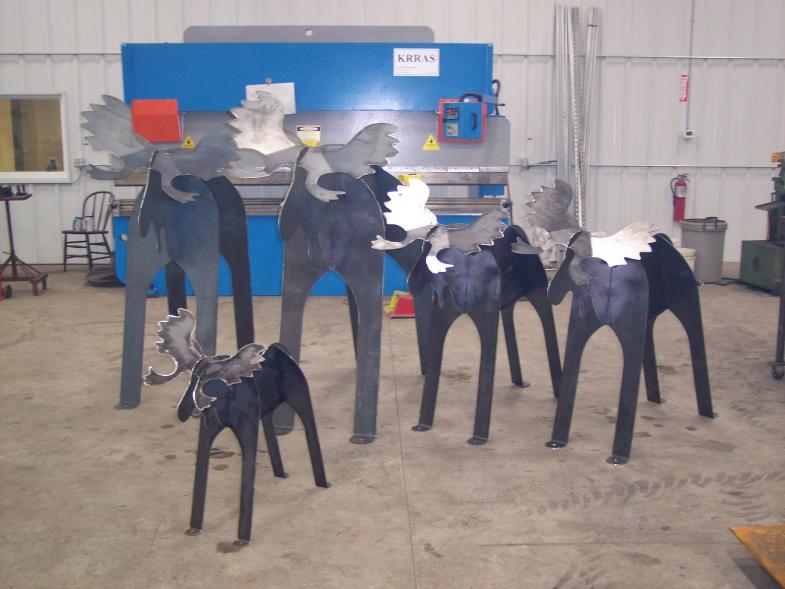 As you can see, we have three different sizes of metal yard moose available. Small Moose, Medium Moose, and Large Moose. Foot pads have holes in them for securing in place if needed. Antlers, front legs, and hind legs are all removable for easy transport. Most people prefer these moose with no paint on them so they rust, but we can also paint them if preferred. These rusty moose look great in your yard or garden.

Sizes:
Large Moose- 5'-6" Tall x 6' Long x 3' Wide
Medium Moose- 4'-6" Tall x 4'-6" Long x 2'-3" Wide
Small Moose- 3' Tall x 3' Long x 1'-6" Wide
*All Sizes Approximate Dimensions*

Call or e-mail us for pricing.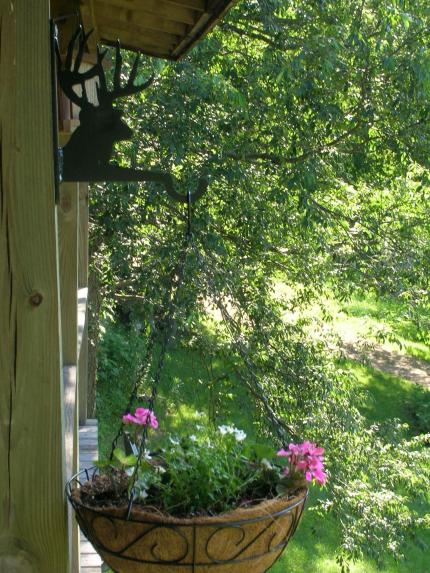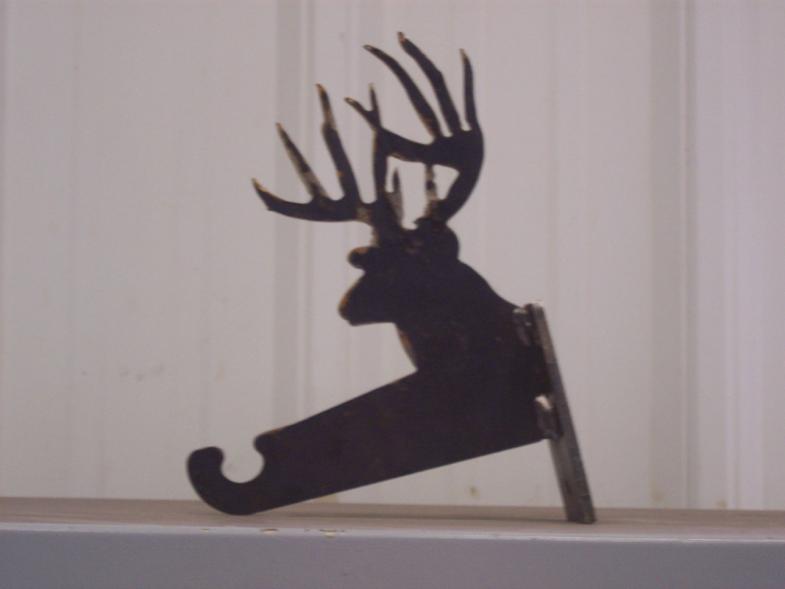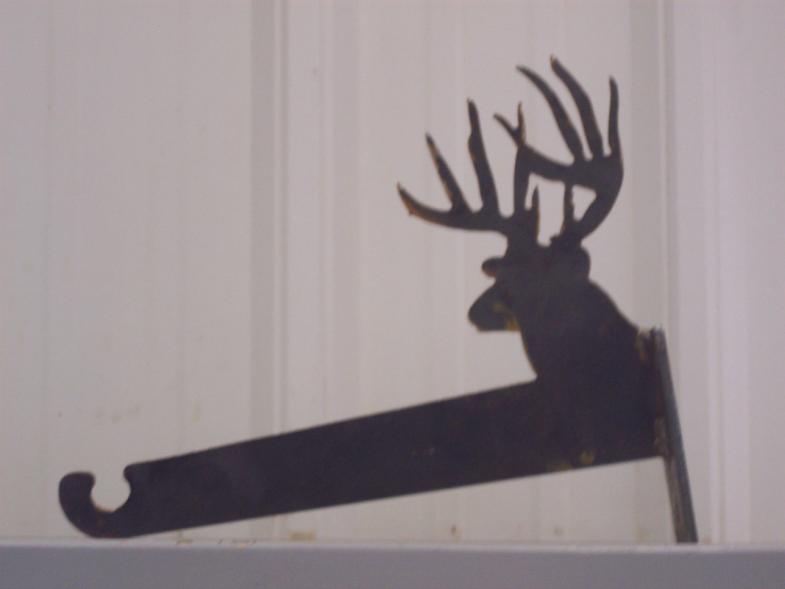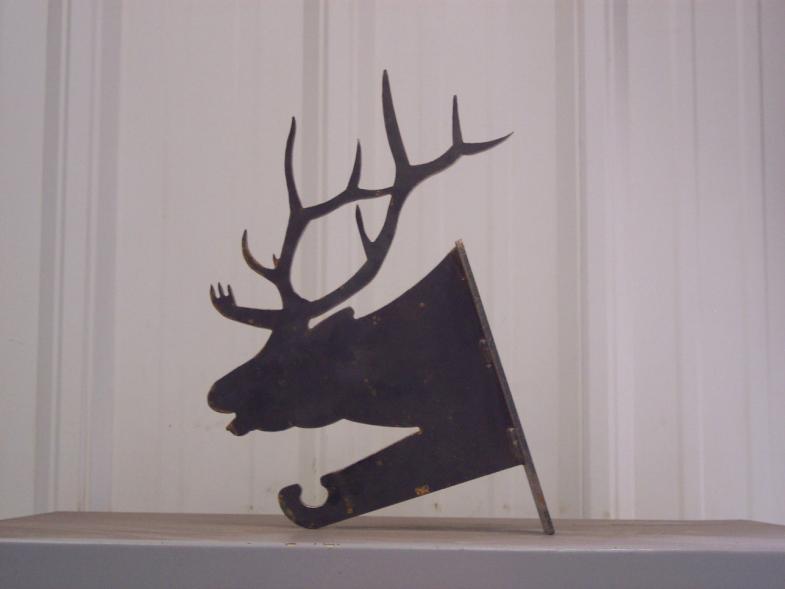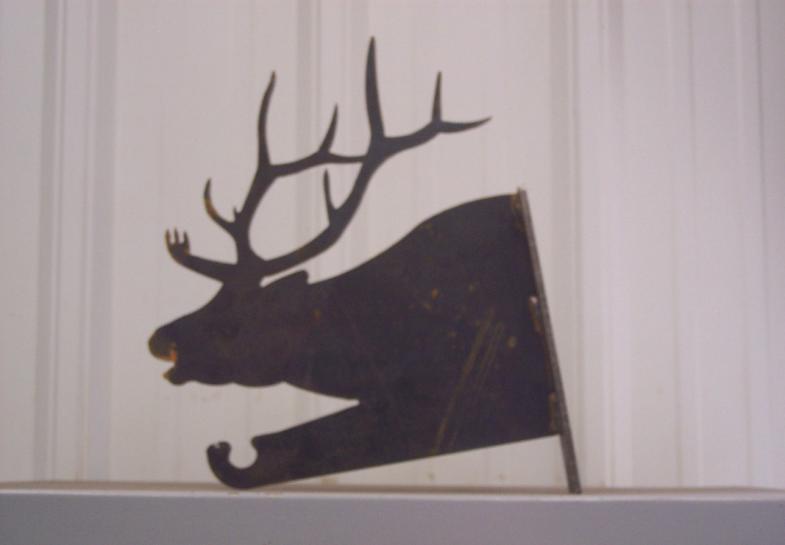 These custom plant hangers are great for hanging any of your favorite plants and flowers from your deck, garage, or any place you see fit. Made from 1/4" plate, but can be thicker to accommodate for more weight if requested. We can also cut other pictures to replace the deer and elk heads. These plant hangers look great in your yard, or work great for gifts to your friends and family. Can be painted or left alone to rust. Standard color is black, but other colors are available upon request.

Dimensions:
Short Deer........12" Tall X 7 1/4" to center of notch
Long Deer........12" Tall X 1'-1" to center of notch
Short Elk..........1'-5 1/4" Tall X 7 1/2" to center of notch
Long Elk..........1'-5 1/4" Tall X 11" to center of notch
*Note that on the Short Elk the antlers extend past the mounting plate.*

If you have any other ideas or have questions about the products or pricing, please contact us by using one of the methods on the Contacts page.

Page under construction...