At River Town, we also have the capabilities to create custom signs with names, pictures, etc. If you have any ideas that you may want cut out on sheet metal, give us a call, or send us an e-mail. Sizes can go as large as 8'x20'. Many different text styles are available. In the past people have used these signs under their mailbox, bolted them into an ornamental rock, hung them on their garage, or even above a bar in their house. The possibilites are endless.

Here are some pictures of signs we have made in the past.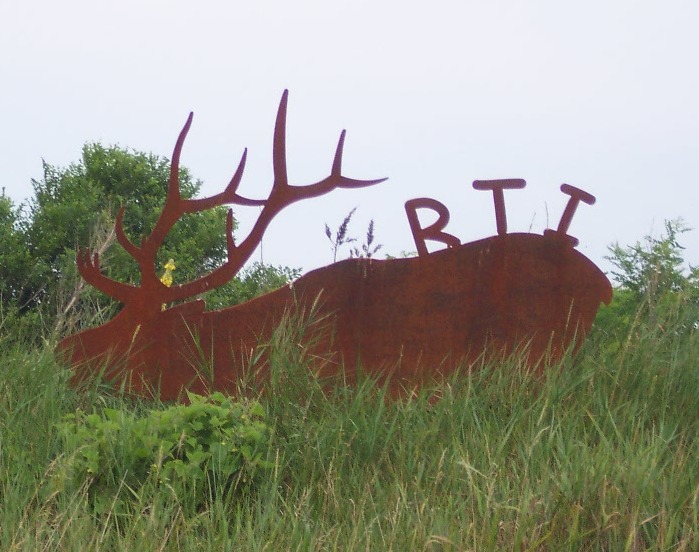 Lettering can be cut out of the material, or off the outside edge as shown in the above picture.




The pictures can be detailed, but the size of the sign has to be taken into account. The greater the detail, the bigger the sign has to be.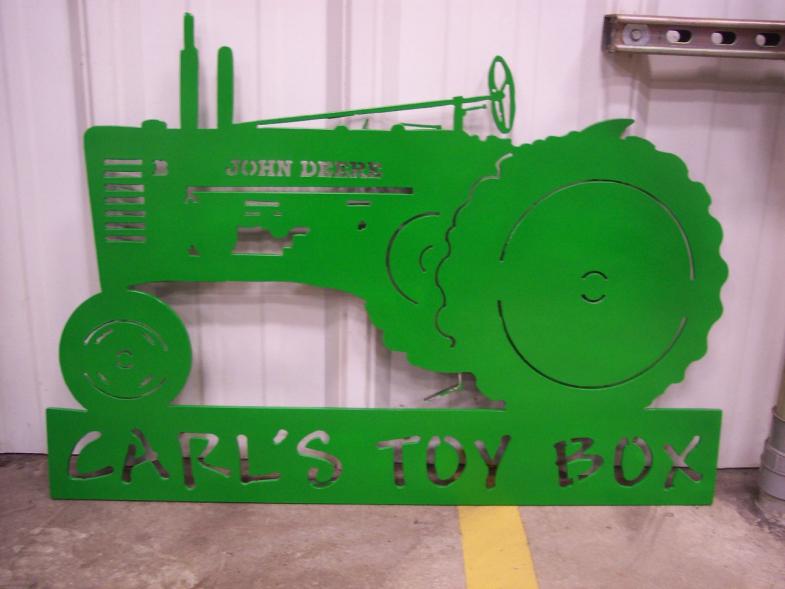 We can paint the sign for you or you can do it yourself.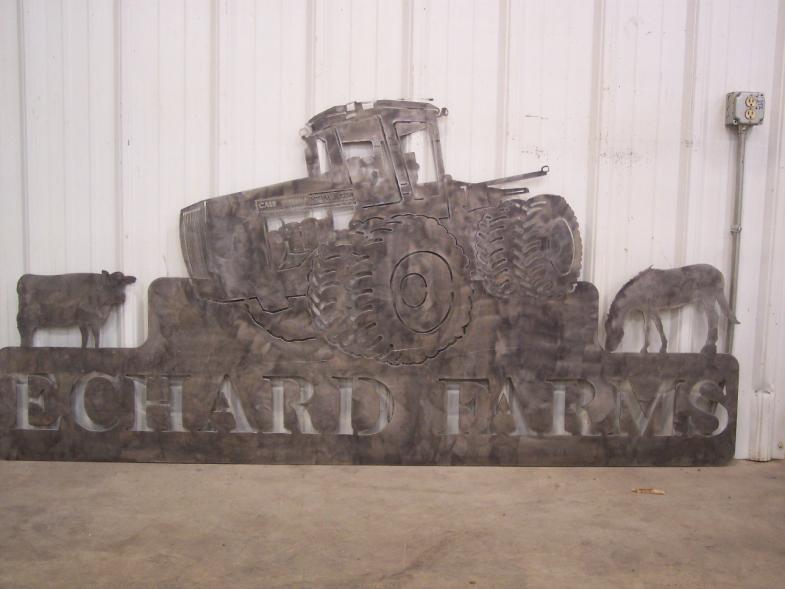 At RTI, We have many pictures already drawn, but we have the capabilities to draw whatever you may want. Just give us a call or send us an e-mail, and we can get your ideas down on paper.

Page under construction.......